How to get the right deal in Real Estate?
Real Estate is the most talked-about sector in our country. Reliable Service Provider is totally focused on providing the right deal in real estate to its customer. People from all classes discuss when and where to invest and how can they get the worth of every penny they spend. Investing your hard-earned money in the market can be a difficult task. Finding a property of your own choice may be challenging in a densely populated and developing economy like India. Reliable Service Provider assists you to know about several key factors that you need to consider before making a final decision like the location, budget, nearby areas, type and size of the property, self-funding, loan eligibility, tax rebates and many more. Purchasing a property for a first-time buyer may be a very complicated process as it takes a lot of courage to invest in a property. Without accurate information and a correct deal of knowledge, it would be difficult for a buyer to enter into a new market therefore to ease down this entire process Reliable Service Provider ensures you invest in the right property at the right time.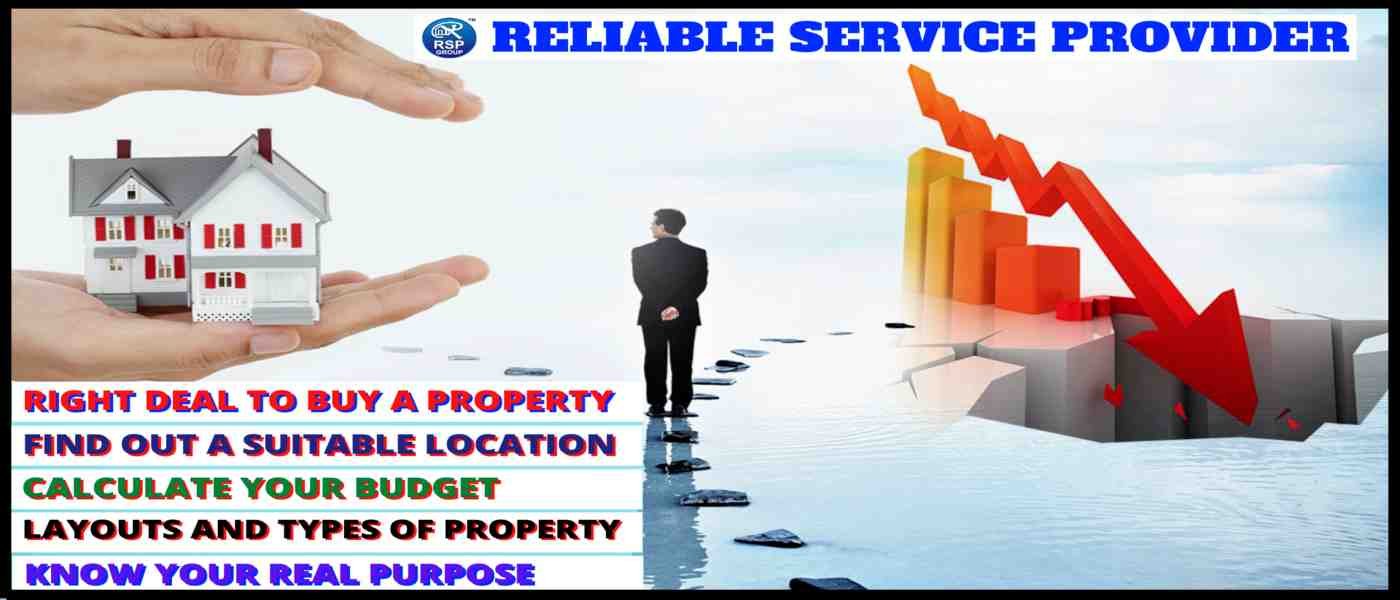 Find out a suitable location
The most significant step to enter into the world of real estate is to decide the location. Reliable Service Provider will help you to get the best location of your choice. It could be in the vicinity of your workplace or could be in the suburbs of your city. The distant locations could be cheaper as compared to the properties of downtown. Your objective could be self-use or it could be an investment, so carefully examine your objective and then come to a conclusion. For instance, you and your family might prefer isolated locations then you must select a location in the outskirts of the city but in case you want to have a house near to amenities like restaurants, malls, subways and supermarkets then you should choose a location in the core market area.
The second step before investing in a property is to know your budget. It is the foremost important step of the entire process. If you are investing in a market for the first time then it is suggested to consult a genuine and registered realtor for the perfect advice. Reliable Service Provider will help you to get connected with a genuine realtor. A trusted advisor will inform you about the loan eligibility criteria and inform you about how you can invest in your decided budget. Reliable Service Provider recommends you to invest in properties that will give you value appreciation with time. While calculating your basic budget always remember additional charges, registry, home décor, woodwork and so on.
Layouts and types of property
There are multiple housing options available for customers these days. Few buyers go for villas while some prefer buying flats in apartments or condominiums in developed or developing societies. Ready-to-move-in properties are comparatively more expensive than under-construction properties. The price of lands also varies depending on the location. Reliable Service Provider assists home buyers in buying a perfect property by giving them a wide range of housing options in different sizes and segments.
People buying a new property have different intentions before investing in it. For some of us, it may be a dream home while for others it would be a source to generate additional income. So knowing your needs is a  crucial factor you need to take into account before making an investment. People have different choices, for example, some of us need extra space for a garden or a swimming pool while others prefer to live in an apartment due to security reasons. Reliable Service Provider analyses your requirements carefully and examines your financial situation thereby gives you the right advice.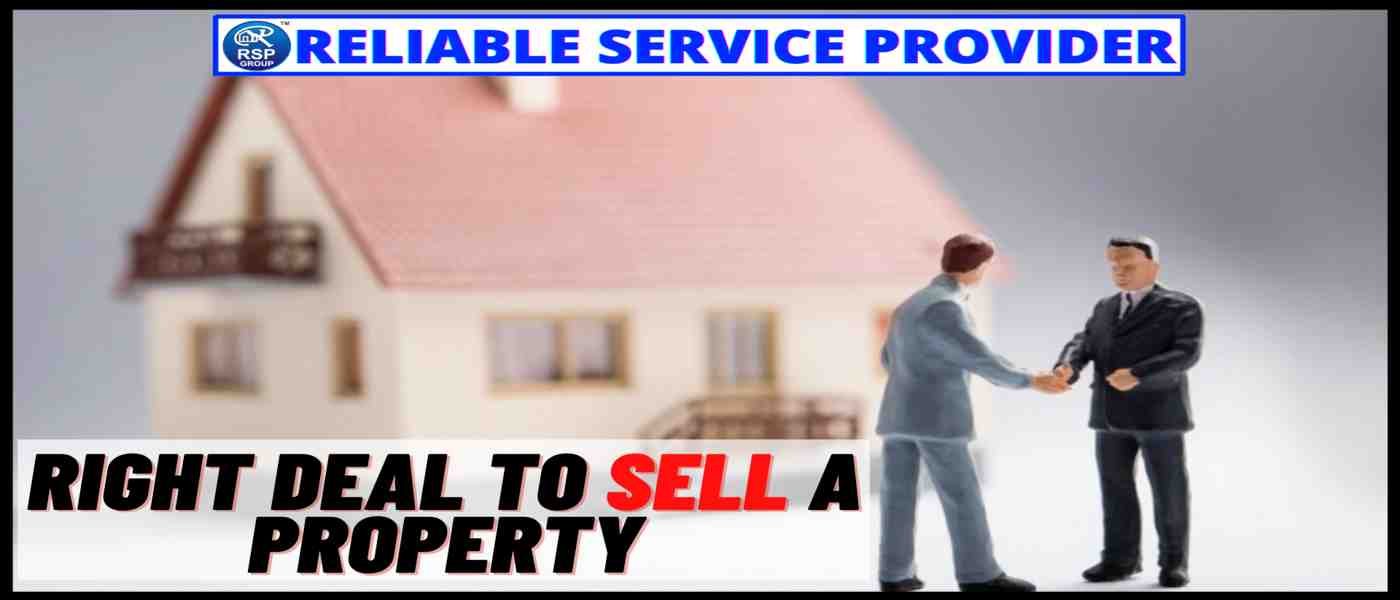 In recent times, there have been a lot of fluctuations in the Real Estate market, thus, it has become difficult to make decisions related to buying or selling your property.  Selling your property involves equal care and energy like buying a property and you will find it only at Reliable Service Provider. Getting the best price for your own property, selling it through a registered dealer and selling it to the right buyer are few points that strike your mind before selling your property. Now it has become very easy to sell your property since you can get your property listed with Reliable Service Provider and our experts will guide you to find the perfect buyers for your property. Selling your own home is an emotional process but with a professional; it would turn out to be a profitable affair. Your emotions should be valued by your realtor. You might not be available at the location of the property you wish to sell therefore an expert who has detailed knowledge of your property and is familiar with the area will have a better understanding of the situation while dealing with the buyer. The networking of the middle party helps in finding customers for your property. Reliable Service provider helps you get the best price for your property. The experts of Reliable Service Provider will eliminate the buyers who are not genuine and help in shortlisting the customers. The sellers do not have sufficient time to attend to the buyers and lack the tactics that are required during negotiation. Reliable Service Provider believes in maintaining transparency in the deal by providing correct information to both parties.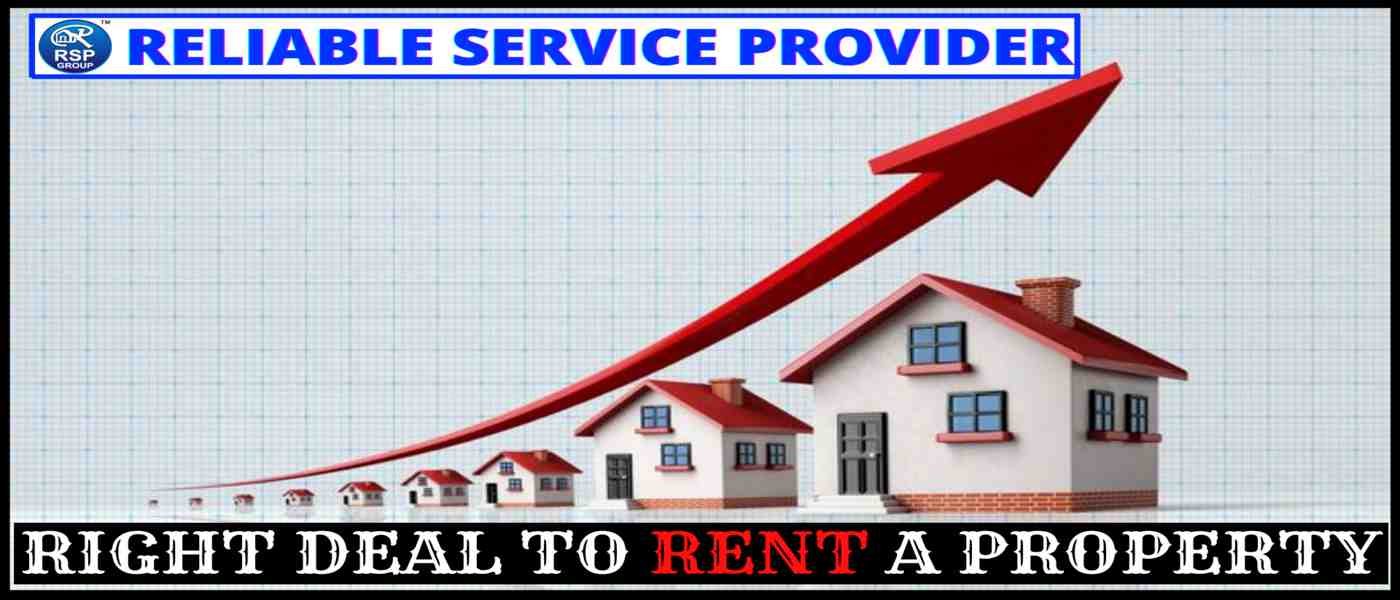 Reliable Service Provider helps in marketing a property for its clients and finding tenants. Renting your property and finding a genuine tenant is a stressful task. Our team of experts excels in creating rental advertisements with high-quality images and a proper description of the property. The actual owners may find this a cumbersome process but since we are thorough professionals,  we follow up with prospective tenants. Reliable Service Provider arranges showings of the property even in the absence of landlords. We have flexible working hours which make it possible for the customers to view the property even on weekends. Reliable Service Provider has swift methods to screen the application of the tenants who apply for living units.  Now you have the opportunity to get your property listed under Reliable Service Provider and get quick and positive results.